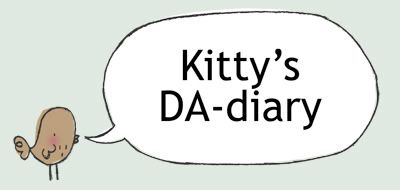 Whoa, I just noticed that I haven't updated my journal here since the year changed!
I haven't really visited DA in ages, I've popped by to cull my messages now and then, but I haven't really had the inclination to spend much time puttering about here like I used to in the past. I do miss this place, and the people here (or those who are still here and not long gone to different venues) though, and I guess allocating a bit more of my online time to DA would be nice.
In the past very-nearly-half-a-year, I've been to Japan, and well... to be honest, that's really the most notable thing to have happened, as other than my amazing, wonderful, brilliant and amazing Japan trip, life has been rolling forward pretty much the same as it ever has, really. There have been other bits worth a mention I guess, but they all pale in comparison to how monumental going to Japan was for me and so I just haven't bothered.
Umh, I think the main point of writing this post is just to have something a bit fresher at the top of my journal, and to let you all know that I'm still around, even if it might not seem so.

_______
I belong in: